The management at IMM HYDRAULICS are continually seeking talented people to join our growing teams.
If you are experienced, passionate and ambitious in design, manufacturing, engineering, business development, logistics, sales or marketing, we are interested to hear from you.
The only way to do a great job is to love what you do.
Please connect with us through social media or send us your profile
Meet a few of the people in our group…
Danilo Botticcelli – IFS Genoa Marine Division Manager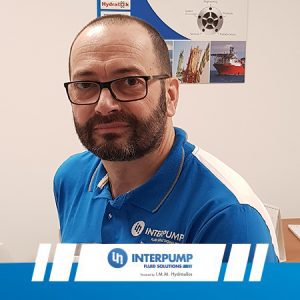 Hello, my name is Danilo Botticelli and I am the head of the naval department of I.M.M. HYDRAULICS located at the branch of Genoa, a city that has always maintained a long-standing and crucial link with the sea. The same close bond and enthusiasm characterises our small but close-knit team, which expertly deals with flexible hoses, tests, and fittings for the shipbuilding industry daily.
We had been collaborating with the I.M.M HYDRAULICS from 2006 till 2017 when our team became an integral part of their company. In the last two years, our shared experience has given us the precious opportunity to grow both economically and professionally, to reach important goals, and to guarantee always high standards and efficiency to our customers.
As you might have already imagined, I believe that team work and collaborating as a group, rather than working as a single individual, is a key element to work efficiently. Personally, both in my life and in the work place, I always try to find inspiration in Roosevelt's quote: "A smooth sea never made a skilled sailor". Therefore, I always try to challenge myself. In my free time, I love spending time practising archery: I like the idea of hitting a target, improving my balance.
Lorenzo Panzone – Technical Manager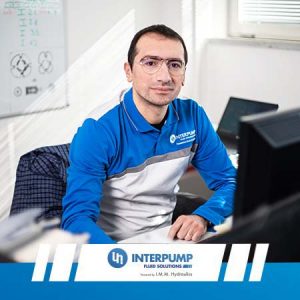 Some of the processes the Technical Manager is responsible are:
Product Design, Development and industrialization;
Product Certification;
Technical Documentation issue.
Another main task is to ensure that the documentation, procedures and communication flows smoothly. Also ensuring everything is in compliance with our high standards. After all, our target is – "Excellence". As I.M.M. Hydraulics core business is technical products (Hose, Fittings & Machines) It is paramount the technical manager keeps everything clear, precise and accurate. Alongside this I have to consider the technical needs of our two crucial stakeholders:
Customer: specification, requirements, requests;
Company: the technical business unit is responsible for the correct communication aimed to inform and to train towards production (process engineering and documentation), marketing (technical documentation to support the proper product launch in the market), sales (technical support), quality (specs definition in order to define the related control plan), purchasing (in order to define the proper terms of purchase for the supplier).
Discover the interview at the following link: Meet Lorenzo Panzone, Technical Manager at I.M.M. Hydraulics – Interpump (interpumpfluidsolutions.com)
Vincenzo Ciarelli – Quality Manager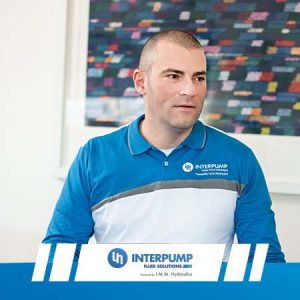 Customer is my priority!
This is the Quality Department's main target for this year and this is the message that we want to pass within the company. We want to improve all the manufacturing-and-not processes in order to increase costumers' satisfaction. We'll therefore direct the know-how, the experience, our strong motivation for improvement towards the costumer, because we believe these drivers are synonyms of reliability and trust.
Discover the interview at the following link: Vincenzo Ciarelli (IMM Hydraulics): the challenges of a QM – Interpump (interpumpfluidsolutions.com)
Stefania Verratti – Marketing Manager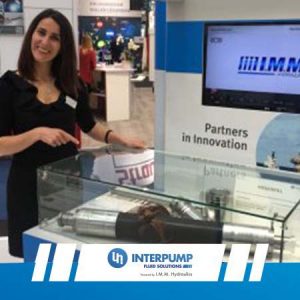 Hi everyone!
My name is Stefania Verratti and I am the Marketing Manager at Interpump Fluid Solutions.
I've been working in the Interpump Group since September 2000: 4 years in the Logistic Department; 13 years in the Sales Department.
My experience in Sales has given me the opportunity and the privilege to have direct contact with the customers and listening to customer requirements is the base of marketing.
My new role is a challenge and I like it!
I'm really proud to launch the new brand Interpump Fluid Solution into the market and my goals, together with Interpump Fluid Solutions team will be to create SOLUTIONS for our customers and strong PARTNERSHIPS.
My key strengths come from my interests, past work experiences and the challenges that life reserved to me. My motto is "Never Give Up!"
Hervé Hennerich – Branch Manager – IFS France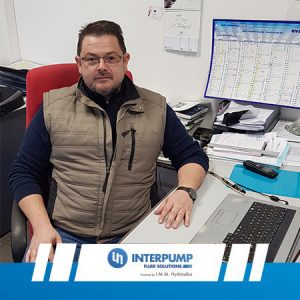 Hello I am Hervé Hennerich, Manager of Hypress France, a branch of Interpump Fluid Solutions.
In 2007 I created the Hypress Point Services Shop which became the Hypress France logistic center 4 years ago. I have built up 23 years of services shop's management and hydraulics fluid connections, with a wide range of customers.
My goal, with my team, is to give the best service, to grow and to always try to find the best solutions for our customers.
My latest challenge is to give to the Interpump Fluid Solutions branches in France the knowledge of the different possibilities of hydraulics connections. I am proud of the evolution they can now have now with my my technical support .
Music is my first love, but sometimes I lose myself in my garden.
Adrian Corniciu – Production Manager – IFS Romanian Plant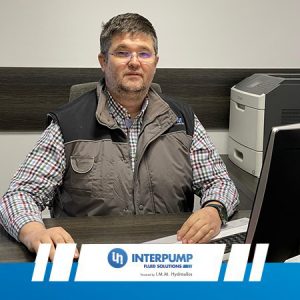 It's easy to start the presentation with "who I am", let me talk about "who we are" first. We are I.M.M. HYDRO EST ROMANIA, part of IMM HYDRAULICS Italy, and since 2014 part of the INTERPUMP Group.
We started with the production of hydraulic hoses in 2004 in Catcau. Our company has grown year after year. Our team is very young (the average age is 38 years old) but it is very performing. In 2016 the production was moved to a new company located in Dej, Cluj region. At the same time, we started a new renovation project of the Catcau headquarters, a site already destined to the production of hoses and fittings from 2018.
I am the engineer Adrian Corniciu, I finished the Technical University of Cluj in 1995, I am married, my wife is a psychologist. And I have a 13-year-old son. Since February 2004 I have been working in I.M.M. as quality manager, technical engineer, production manager and then production director. Today I have another challenge: being in charge of hose & fittings production.
I remember with pleasure the first steps in IMM when I began to learn another mentality of work, responsibility and commitment to achieve goals. I have always had the support of my Italian colleagues to grow. I take advantage of this presentation to thank everyone. I believe that the most important value of the company is the family and I can say that IMM is a big family for me.
Every day is a challenge: finding ways to obtain the best results in production, thinking about how to preserve and improve product quality, always looking for new tools to increase efficiency. My role on this path is to be the catalyst that helps our company to move forward, considering the human factor and the technical side. We cannot forget the importance of safety in our job, always under strict control and continuous improvement.
It is very important to comply with all the requests from the Romanian authorities about environmental protection, fire prevention, safety at work, considering both Romanian and Italian accounting systems. The production of hose in Romania has created a great opportunity to have the highest technology in comparison with the existing one. The growth of the production from 6000 m/day to 28.000 m/day shows the strength of the Romanian team, united with the Italian team, in order to achieve the best results for the Group.
The production of fittings is a challenge that will bring us a lot of satisfaction. As the writer François Garagnon said "To believe means to grow". We grow up like a baby every day! In Romania It's common produce standard hoses and for us it is a challenge to produce high quality products, such as the Premium Line we are currently working on. We are planning various projects, such as the production of cores for the whole Group and the increase in production capacity of the smooth hose.
Our goal has always been to be independent on the purchasing, commercial and production side. Implement the LEAN system, WCM, achieve the objectives by respecting Quality, Efficiency and Safety at work. Go straight I.M.M.!
Mauro Di Iorio – Product Manager Fittings Division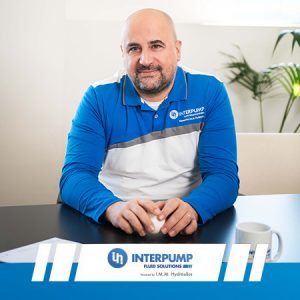 Hello everyone, I'm Mauro Di Iorio and people say that I am a "long time employee" (I don't know if the meaning is positive or negative …) since I have been with IMM for 29 years. My relationship with my IMM is true love, it is no coincidence that I was hired on Valentine's Day, February 14th, 1992.
Having joined the group at a very young age, my personal and professional growth occurred simultaneously with the company development: I witnessed the transformation of IMM from a small family-run business to a large company that now is part of an important Group listed on the stock exchange.
I started working at the age of 19 in a small company, with few people, and this gave me the opportunity to gain experience and learn about all aspects of the "factory" and the product; in fact I ranged from making the first IMM catalogue with glossy paper and ink pens (at that time the CAD was a luxury) to preparing shipments, from having contacts with the first customers to assembling pieces for an urgent shipment … and I may never stop!
Thanks to all this experience I achieved a wide knowledge about fittings and the natural consequence of this path has led me to fill the role of Product Manager – fittings division.
The role of PM poses very stimulating challenges, you need to have a general overview both on the market and on the process to do this kind of job in the best way.
Following some skills that a PM must have:
Understanding how the competition "moves"
Grasp the inputs deriving from the market
Find out about the evolution of materials in order to produce respecting the environment
Being updated on technological innovations to seize opportunities to tend to produce with the best possible quality, safeguarding safety at work, with the lowest possible energy consumption.
About IMM… and no more me, I must say that I am proud of the choice made a long time ago because this company is characterized by different strengths, not just technical; I list only a few, the most salient for me:
Wide range of products
Integrated system for hoses, fittings and, for some time, also adapters
Promptness in reacting to specific customer requests
Young and dynamic "team"
I could go on for hours in listing the strengths but, ultimately, what I can say is that this company has "the ambition of continuous improvement" in its DNA.
Rudi Piffer – Sales Manager IFS Italy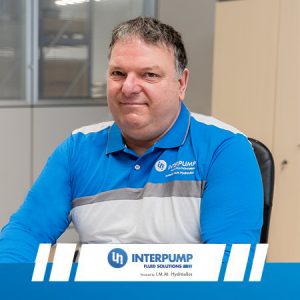 My name is Rudi Piffer and I'm Sales Manager IFS Italy since 6 years.
The IFS Schio hub was launched in 2006 by me and Gianluca Stabellini, one of our best sellers and very smart collaborator.
The hub has grown a lot over the last years, in terms of turnover and internal staff: currently twenty-three persons are employed in offices, production and warehouse.
Our strength is to give very advanced technical solutions to our customers with value-added services, such as Kitting: the customer saves time and money, at the same time we become a real partner/consultant for builders.
The IFS products are made with high quality, this allows us to take care of the heaviest applications: we are suppliers of the largest manufacturers of forklifts, aerial platforms, cranes, earthmoving machines, naval, and load-bearing machines in the agricultural sector.
Even the last year, despite the pandemic, we have achieved excellent results in Italy: matching technical advices with quality products, allow us to make the customer's relationship continuous.
Next year we expect a strong market growth that will improve our brand awareness. This is the outcome of the work the ongoing training on a highly specialized staff.
About me: I like to ride electric bikes or walk in the woods with Nuvola, my dog.
One of my most common sentence is: "We are world champions of clamping mirror ", but my motto has always been: " A mistake could be an opportunity ".
Paul Childs – UK Managing Director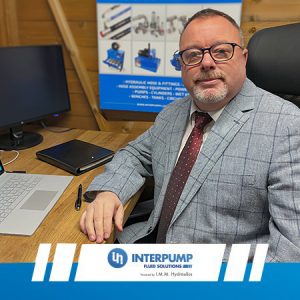 Paul is currently the UK Managing Director of Interpump Fluid Solutions. He has been involved in the hydraulics industry since 1993, with 25 years experience in the on-site hydraulic hose replacement business Bristol Hose, which more recently, became Interpump Fluid Solutions.
"It is a 24/7 very demanding business, due to the immediacy of its nature, so high quality customer service is paramount. We are literally open for business all the time and serve essential services, right across the country."
Over his time in the industry, Paul has acquired in-depth knowledge in sales & marketing, finance and people-management. He has found these skills to be instrumental in growing the business and building a professional team to meet the needs of a demanding industry. This led to Paul being promoted to the Managing Director for the whole of Interpump UK in November 2019.
Paul has since kept the company running strongly and successfully, throughout these challenging times. He is excited about the future, on the other side.
He sees Interpump Fluid Solutions' offer of compatible, qualified products, being the key to a one-stop-shop, hydraulics service for customers, and stands by his motto "If you work just for money you'll never make it, but if you love what you're doing and you always put the customer first, success will be yours"
Outside of work, Paul enjoys cycling, fishing and country walks with his family.
Olivier Orlando – Product Manager – Machine Division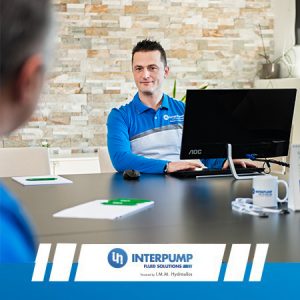 Hi, my name is Olivier Orlando and I am a Mechanical Engineer. I've applied to I.M.M. HYDRAULICS in 2017, keeping up the challenge to develop our business unit for machine manufacturing. Thankful to unanimous team work together with highly qualified professionals, today we are exporting our machines in more than 70 Countries all around the world. Our strength lies in the ability to imagine the future and make it available for the present.  A travel has started and new challenges are coming up along the way, to face with by our creativity and capacity to innovate. What I'm expecting for my future as Product Manager is to take care of Customer needs providing them our best engineered solution.
Personally, I've a lot of interests due to my curious approach to life. I like to travel, to meet people, being in contact with different cultures from ours, to continuously discover and learn. I love every form of art and I spend part of my free time to play blues by guitar and for my personal fitness.
I trust in these words: "Also a one thousand miles travel, begins by a single step".
Paolo Mellano – Sales Engineer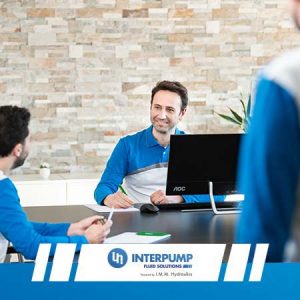 Hello everybody, my name is Paolo and I started working in IMM in 2016 in the Sales department.
I'm an Engineer with long experience in hydraulics and I'm proud of making it available to my colleagues, our customers and commercial partners. I found in IMM a very exciting working team with the right competition level that helps us to achieve our goals as well as yours.
I love this job that allows me to be in daily contact with international partners and our technicians and to keep an open mind. 
In my spare time, I love to spend my time with my family, I like building and shaping object with wood and driving my enduro motorbike all around our amazing mountains.
Jimy Schmidt – Area manager – IFS Germany
Hello out there,
my name is Jimy Schmidt and I'm the Area manager of Interpump Fluid Solutions Germany GmbH. I have joined the Team in 2016 and I'm taking care of the markets
in South Germany, Austria and Switzerland.
As I'm working in the hydraulic field since 1996, I'm very pleased to support all customers and the Interpump Fluid Solution Team with my competent knowledge.
My role in this group gives me the chance, to meet almost daily new people and applications. And that there is always something new I can learn from the market.
I believe in the vision of our Company, our strategy and our strength. I'm always very excited about our continuous new releases and products which solves your problems.
My spare time is fully booked as I have 2 boys and riding my Kawasaki Z750 Motorbike.
Furthermore I like to cook, to travel and to relax on the best beaches in the world. I live on an "always stand up, if you fall down"- mentality.
Please do not hesitate to contact me or my colleagues, or to meet us on any attending exhibition.
Connect with us on Social Media