The management at IMM HYDRAULICS are continually seeking talented people to join our growing teams.
If you are experienced, passionate and ambitious in design, manufacturing, engineering, business development, logistics, sales or marketing, we are interested to hear from you.
The only way to do a great job is to love what you do.
Please connect with us through social media or send us your profile
Meet a few of the people in our group…
Stefania Verratti – Marketing Manager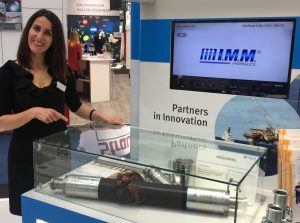 Hi everyone!
My name is Stefania Verratti and I am the Marketing Manager at Interpump Fluid Solutions.
I've been working in the Interpump Group since September 2000: 4 years in the Logistic Department; 13 years in the Sales Department.
My experience in Sales has given me the opportunity and the privilege to have direct contact with the customers and listening to customer requirements is the base of marketing.
My new role is a challenge and I like it!
I'm really proud to launch the new brand Interpump Fluid Solution into the market and my goals, together with Interpump Fluid Solutions team will be to create SOLUTIONS for our customers and strong PARTNERSHIPS.
My key strengths come from my interests, past work experiences and the challenges that life reserved to me. My motto is "Never Give Up!"
Hervé Hennerich – Branch Manager
Hello I am Hervé Hennerich, Manager of Hypress France, a branch of Interpump Fluid Solutions.
In 2007 I created the Hypress Point Services Shop which became the Hypress France logistic center 4 years ago. I have built up 23 years of services shop's management and hydraulics fluid connections, with a wide range of customers.
My goal, with my team, is to give the best service, to grow and to always try to find the best solutions for our customers.
My latest challenge is to give to the Interpump Fluid Solutions branches in France the knowledge of the different possibilities of hydraulics connections. I am proud of the evolution they can now have now with my my technical support .
Music is my first love, but sometimes I lose myself in my garden.
Paolo Mellano – Sales Engineer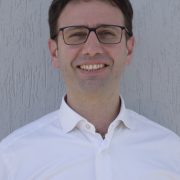 Hello everybody, my name is Paolo and I started working in IMM in 2016 in the Sales department.
I'm an Engineer with long experience in hydraulics and I'm proud of making it available to my colleagues, our customers and commercial partners. I found in IMM a very exciting working team with the right competition level that helps us to achieve our goals as well as yours.
I love this job that allows me to be in daily contact with international partners and our technicians and to keep an open mind. 
In my spare time, I love to spend my time with my family, I like building and shaping object with wood and driving my enduro motorbike all around our amazing mountains.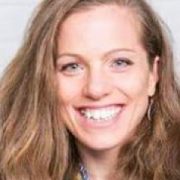 I'm Katherine and I joined Hydralok in November 2012 having just returned to the UK after five years living and working in Bordeaux, France, swapping fine wine brokerage for swaging machine sales and logistics.
After 18 months I moved across to lead the purchasing team, maintaining sales accounts for the Wells Valves Divison of the business.
I now head up the Hydralok UK team .
As one of Hydralok's committed cycle commuters, I'm never to far from a bike and can often be found exploring the south-west on two wheels at the weekend.
Connect with us on Social Media