Das Management von I.M.M. HYDRAULICS sucht ständig talentierte Mitarbeiterinnen und Mitarbeiter zur Bereicherung unserer Teams.
Sie verfügen über Erfahrung und interessieren sich für Planung, Fertigung, Engineering, Business Development, Logistik, Vertrieb oder Marketing? Dann sind wir ebenfalls sehr interessiert!
Der einzige Weg zum Erfolg besteht für uns darin, das zu lieben, was man tut.
Kontaktieren Sie uns über die sozialen Netzwerke oder senden Sie uns Ihr Profil.
Lernen Sie die Menschen in unserem Team kennen!
Uwe Krietsch – Sales Manager – IFS Germany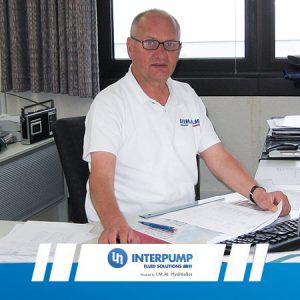 Hallo,
mein Name ist Uwe Krietsch und ich bin praktisch Mitarbeiter der ersten Stunde seit Gründung der Hypress GmbH in Deutschland Oktober 1997.
Sei 1991  bin ich in der Hydraulikbranche tätig und konnte bei meinem Eintritt in die IMM – Hypress Gruppe schon Erfahrungen im Bereich Hydraulikarmaturen und Hydaulikkupplungen einbringen.
Mit dem Beginn der Firma Hypress, praktisch von null ausgehend, konnte ich von der Logistik, über den Versand bis zum Verkauf den Aufbau der Firma begleiten.
Es gab mir die Möglichkeit, eigenverantwortlich einen Kundenstamm aufzubauen und somit die IMM Produkte auf dem deutschen Markt im Laufe der Jahre immer mehr zu etablieren (mit den ersten einteiligen Flansch, BSP und JICS Armaturen beginnend, über das Adapterprogramm und schließlich das breit gefächerte Schlauchprogramm).
Mein Ziel ist es, mit dem immer breiter werdenden Produktprogramm der IFS Gruppe mehr Marktanteile in Deutschland zu gewinnen und Interpump zu einem wichtigen Player in Deutschland wachsen zu lassen.
Die tägliche Arbeit mit den Kunden im Verkauf, den Kunden die IMM Produkte näher zu bringen  macht mir sehr viel Spaß, Kundenzufriedenheit hat für mich eine hohe Priorität, da es die Kunden sind, die mit ihrem Geld unsere tägliche Arbeit und unseren Alltag schöner machen.
Meine Hobbys sind natürlich meine 2 Enkelkinder, die mich auf Trab halten so dass ich fit bleibe auch im Geiste. Außerdem lese ich gerne und habe eine Vorliebe für alte Schlösser und Ruinen.
Zusammen mit einem starken Team möchte ich die Fima IFS in den nächsten Jahren weiter vorn im deutschen Hydraulikmarkt etablieren und freue mich auf die Herausforderungen in den nächsten Jahren.
Mauro Di Iorio – Product Manager Fittings Division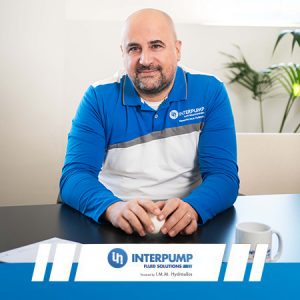 Paolo Mellano – Sales Engineer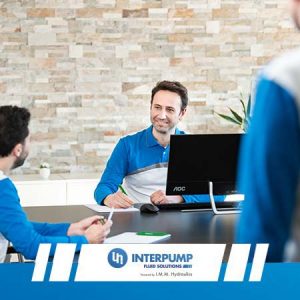 Mein Name ist Paolo Mellano und ich bin seit 2016 für I.M.M. HYDRAULICS als kaufmännischer Techniker tätig.
Ich bin Ingenieur mit langjähriger Erfahrung im Hydraulik-Sektor, die ich gerne mit meinen Kolleginnen und Kollegen, unseren Kunden und unseren Geschäftspartnern teile.
Bei I.M.M. HYDRAULICS fand ich ein sehr anregendes Arbeitsumfeld, das uns zusammen mit der richtigen Wettbewerbsfähigkeit dabei unterstützt, unsere Ziele und jene unserer Partner zu erreichen.
Ich liebe meine Arbeit, die mich jeden Tag mit internationalen Gesprächspartnern und mit unseren Technikern in Kontakt bringt, was mir auch hilft, geistig aktiv und offen zu sein.
Meine Freizeit verbringe ich gerne mit meiner Familie. Daneben pflege ich aber auch meine Hobbys wie Holzschnitzen, Motorradfahren und Ausflüge auf unsere schönen Berge.
Stefania Verratti – Marketing Manager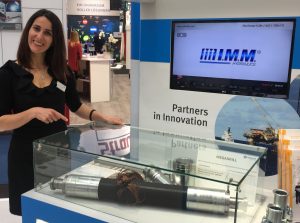 Hallo!
Mein Name ist Stefania Verratti und ich bin Marketing Manager bei I.M.M. HYDRAULICS.
Ich bin seit September 2000 bei Interpump Group tätig: 4 Jahre in der Logistikabteilung und 13 Jahre im Verkauf.
Meine Erfahrung im Verkauf hat mir die Möglichkeit und das Privileg gegeben, einen direkten Kontakt mit den Kunden zu pflegen und auf ihre Bedürfnisse einzugehen – die Grundlage des Marketings.
Meine neue Funktion ist eine Herausforderung. Ich liebe sie!
Ich bin wirklich sehr stolz darauf, die neue Marke Interpump Fluid Solution lancieren zu dürfen. Mein Ziel ist es, zusammen mit dem Team von I.M.M. HYDRAULICS LÖSUNGEN für unsere Kunden und solide PARTNERSCHAFTEN ins Leben rufen.
Meine Stärken liegen in meinen Interessen, in meiner bisherigen Berufserfahrung und in den Herausforderungen, die mir das Leben gestellt hat. Mein Motto? "Never give up!"
Vincenzo Ciarelli – Quality Manager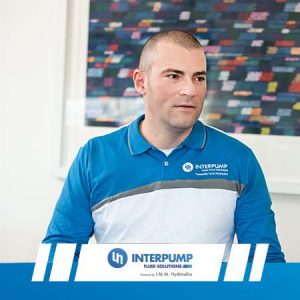 Customer is my priority!
This is the Quality Department's main target for this year and this is the message that we want to pass within the company. We want to improve all the manufacturing-and-not processes in order to increase costumers' satisfaction. We'll therefore direct the know-how, the experience, our strong motivation for improvement towards the costumer, because we believe these drivers are synonyms of reliability and trust.
Discover the interview at the following link: Vincenzo Ciarelli (IMM Hydraulics): the challenges of a QM – Interpump (interpumpfluidsolutions.com)
Jimy Schmidt – Area manager – IFS Germany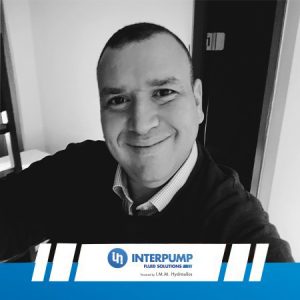 Hello out there,
my name is Jimy Schmidt and I'm the Area manager of Interpump Fluid Solutions Germany GmbH. I have joined the Team in 2016 and I'm taking care of the markets
in South Germany, Austria and Switzerland.
As I'm working in the hydraulic field since 1996, I'm very pleased to support all customers and the Interpump Fluid Solution Team with my competent knowledge.
My role in this group gives me the chance, to meet almost daily new people and applications. And that there is always something new I can learn from the market.
I believe in the vision of our Company, our strategy and our strength. I'm always very excited about our continuous new releases and products which solves your problems.
My spare time is fully booked as I have 2 boys and riding my Kawasaki Z750 Motorbike.
Furthermore I like to cook, to travel and to relax on the best beaches in the world. I live on an "always stand up, if you fall down"- mentality.
Please do not hesitate to contact me or my colleagues, or to meet us on any attending exhibition.
Olivier Orlando – Product Manager – Machine Division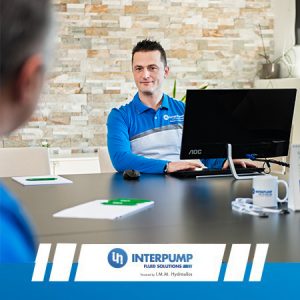 Hi, my name is Olivier Orlando and I am a Mechanical Engineer. I've applied to I.M.M. HYDRAULICS in 2017, keeping up the challenge to develop our business unit for machine manufacturing. Thankful to unanimous team work together with highly qualified professionals, today we are exporting our machines in more than 70 Countries all around the world. Our strength lies in the ability to imagine the future and make it available for the present.  A travel has started and new challenges are coming up along the way, to face with by our creativity and capacity to innovate. What I'm expecting for my future as Product Manager is to take care of Customer needs providing them our best engineered solution.
Personally, I've a lot of interests due to my curious approach to life. I like to travel, to meet people, being in contact with different cultures from ours, to continuously discover and learn. I love every form of art and I spend part of my free time to play blues by guitar and for my personal fitness.
I trust in these words: "Also a one thousand miles travel, begins by a single step".
Lorenzo Panzone – Technical Manager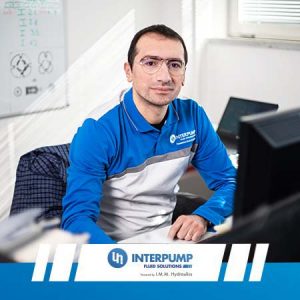 Some of the processes the Technical Manager is responsible are:
Product Design, Development and industrialization;
Product Certification;
Technical Documentation issue.
Another main task is to ensure that the documentation, procedures and communication flows smoothly. Also ensuring everything is in compliance with our high standards. After all, our target is – "Excellence". As I.M.M. Hydraulics core business is technical products (Hose, Fittings & Machines) It is paramount the technical manager keeps everything clear, precise and accurate. Alongside this I have to consider the technical needs of our two crucial stakeholders:
Customer: specification, requirements, requests;
Company: the technical business unit is responsible for the correct communication aimed to inform and to train towards production (process engineering and documentation), marketing (technical documentation to support the proper product launch in the market), sales (technical support), quality (specs definition in order to define the related control plan), purchasing (in order to define the proper terms of purchase for the supplier).
Discover the interview at the following link: Meet Lorenzo Panzone, Technical Manager at I.M.M. Hydraulics – Interpump (interpumpfluidsolutions.com)
Folgen Sie uns in unseren sozialen Netzwerken.