Southampton Mobile Hydraulics Service Engineers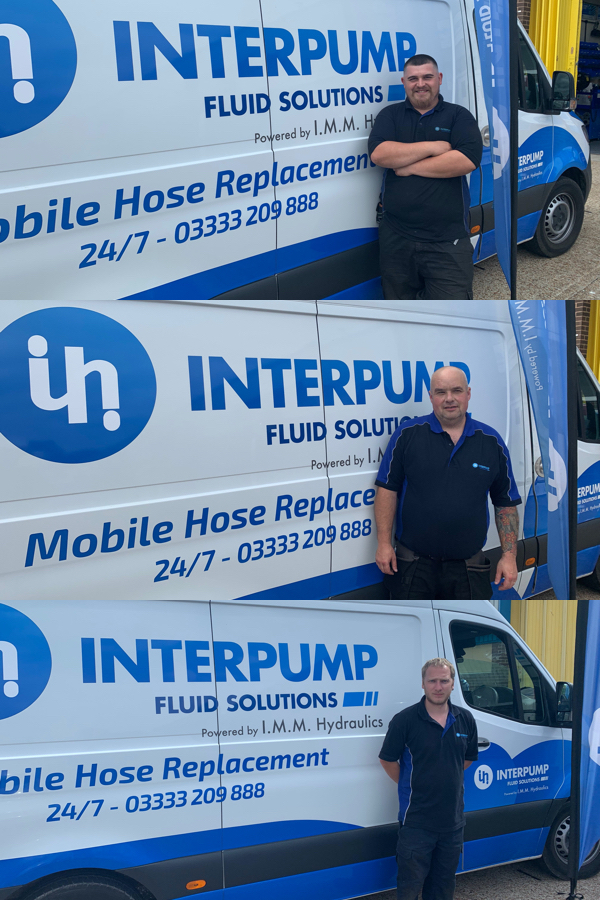 Along the south coast, our Southampton Interpump Fluid Solutions Branch has you covered.
Meet our team of mobile service engineers who will ensure you are up and running as quickly and safely as possible
Southampton Branch Manager, Steve Whitehead, introduces us to his team of hydraulic solutions engineers, Tom, Carl and Martin.
Tom has been in the hydraulics industry through the last 8 years. He began with his father, servicing local farmers in the Southampton/Winchester area, helping to run their small family hydraulic business. For a while Tom pursued a welding carreer but missed slinging spanners and working on hydraulic systems so returned to the industry after 3 years as a welder fabricator and now couldn't be happier. As Tom says, "I'm at my happiest covered in oil and getting stuck into machines, to get them back up and running again."
Outside work Tom enjoys taking his 2 young boys out on new adventures and performing in his covers band in the local pubs and clubs.
Carl joined the team in June as a mobile engineer who has worked within the hydraulic industry for many years. He has also been a senior operations professional with over 30 years experience in diamond drilling and precision cutting, which has taken him to many places across the UK and abroad.
Carl enjoys nothing more than sitting by the side of a lake carp fishing and also is an avid football fan.
Martin has been in the hydraulics industry for 7 years, before which he was a plant fitter. Martin really enjoys the variety of machines he works on whilst helping customers.
Outside of work, Martin's hobbies include building and off-roading, radio-controlled cars and spending time with his family.
Interpump Fluid Solutions boasts a fleet of nationwide mobile workshops, including along the south coast, offering on-site hydraulic hose replacement and support, 24/7 365 days a year. Call 03333 209888 for breakdown service.
If you are an experienced hydraulics engineer and are interested in joining our growing team, please visit our jobs page.