Today we profile a day in the life of Chris Carpenter.
Chris is one of our Mobile Service Engineers in the UK, part of our dedicated team of specialists, who provide 24/7 on-site support.
So Chris, what time do you get up on a typical work day?
Usually 6am but that depends on the distance and time I'm due on site for my first job.
Can you give an example of where you might be heading?
Anywhere I'm required and it's usually somewhere in the southwest region.
What kind of job would this be?
The majority of my work is hose replacements on-site.
How did you get into this line of work?
I always had an interest in fixing things. I spent many hours helping my dad fix and tinker with cars etc at home when I was growing up. So when I saw this career I thought I'd give it a go and I really enjoy it. What motivates me and is my inspiration to keep at it, is my Dad. He has a vast engineering back ground and is such a knowledgeable man. Growing up I wanted to be just like him and I wanted to prove to myself and to my family that I can do it.
Unfortunately my Dad had a stroke in 2014 and lost his left hand side of his body, forcing him out of work, driving and building his kit cars and a kit plane he had in his garage! With this my Mum became his full time carer as well. This has inspired me all the more to put everything I have into my work and I hope that one day I'll be like him and make him proud. He is currently recovering from his stroke and very slowly getting the use back of his left side.
How are customers' sites looking and feeling at the moment?
With the current changes of day to day life I am finding myself receiving many jobs for the infrastructure of the UK, for example utility companies, waste, haulage, animal feed distribution, farmers and plant hire companies. Everyone who is helping to support the current situation we are in.
What's the best part of doing a job like this?
The sense of pride. Taking a machine that is completely useless and broken, holding up a site/road closure… repair it and put the site back into work is a great feeling.
Working along side some valued customers with a friendly approach and building relations with them is a great aspect of my job. I thoroughly enjoy a good chat with them and even buying the cakes and putting the kettle on. I even make the tea!
How does the rest of your day shape up?
I usually go from job to job, sometimes these have a lot of mileage between with immense pressures created in our industry when our customers require us on site so quickly. When I'm not doing a job I will try my best to call into my customers to check how we are doing and show that we care what they think. And yes I make tea and bring biscuits and cake! That's why they nicknamed me biscuits!
What are the biggest challenges you are facing at work right now?
The biggest challenge is the size of the area and building it up. In order to build the area you have to push further out and it's hard to push further out when I have a seriously high demand in the centre of my area.
How do you see Interpump Fluid Solutions developing in the coming months and year?
I see Interpump Fluid Solutions as a solid company with so much potential. Over the past year we have seen our vans' signage change and our company image looks so smart. In the next year I think we will develop into a larger on-site service. I would like to grow my area with a larger number of vans operating and continue to service my customers with a great workforce behind me.
From your perspective, what are the big opportunities?
The opportunities are to grow with the business. The training and courses that Interpump give are brilliant and these allow us to do our jobs safely and adhere to all the site rules we come across.
If you could name one thing you most enjoy about your job?
Helping people
What kind of time do you clock off at the end of a typical day?
Usually 6pm. But my phone's always on.
How do you balance your life outside of work with a demanding job like this?
I enjoy sitting back and chilling online on my games console with my wife and friends.
In the current situation I find myself providing a contactless delivery system to my parents who are at a high risk to Covid-19. This consumes a fair bit of my time before and after work.
What's your Top Tip for working through these current challenging times?
My top tip is to keep trying and not give up. I take each day and call out as they come. My dad had a stroke not so long ago and my mum is his carer. I guess the thought of the Covid-19 reaching them makes me want to help our nation more than ever. If I can help keep vehicles/machines working it can potentially save lives and help prevent others catching it.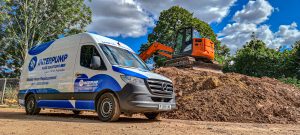 If you require 24/7 on-site hydraulic hose replacement support please contact Chris Carpenter and the team.
https://www.interpumpfluidsolutions.com/wp-content/uploads/2021/02/Chris-Carpenter-2-scaled.jpg
1244
2560
rosellapresenza
https://www.interpumpfluidsolutions.com/wp-content/uploads/2020/11/Logo-300x104.png
rosellapresenza
2021-02-19 07:10:23
2021-02-19 07:10:23
A day in the life of Chris Carpenter, our Mobile Service Engineers in the UK