The testing facility is one of the most important departments of our company. It is located at the Atessa headquarters, and it is constantly evolving. Today Luigi Del Bello briefly speaks with us about his daily experience among the test benches: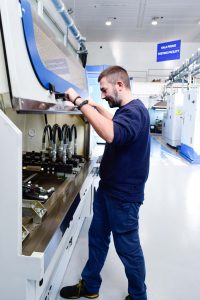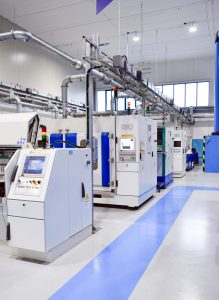 << Hi, I have been a Team Leader of the testing facility for 10 years. The beauty of this work, which pushes me every day to always try to do that little bit more, is having the opportunity to work in a team. Dealing with technicians, engineers, experts in hydraulics and in the creation of one of the fundamental raw materials for our product, rubber compounds.
In the testing facility, we perform various types of tests necessary for the qualification of new products and for the periodic certification of existing ones, as required by International Standards, in addition to certifications defined by our customers.
As our company is constantly growing and evolving, we are highly focused on R&D and continuous improvement, with all that this entails in terms of durability tests / performance evaluation of new products.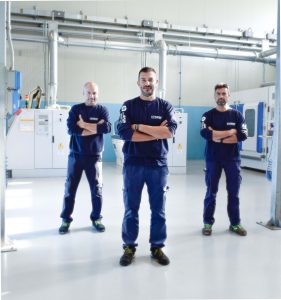 My task within the department is to organise and manage the tests and maintenance of the test machines, working closely with the engineer V. Ciarelli, head of the department, and support my colleagues, Nicola and Sandro.
For us, attention to detail is essential, it is impossible to quantify the tests carried out as we test until we get the required results.
In recent years we have completely renewed the machine park with reliable and quality benches. Our suppliers are Hydroven and Bimal, two prestigious Italian companies like ours. We test the integrated hose-fittings system and to date also the adapters.
Our hoses meet the required standards but often exceed them, and this is our strength, quality!
We are always at the end of the production cycle, but as our management often quotes, "strategic decisions are made from the testing facility".>>
In addition to the machine park there are the last two test benches, representing the continuous investment in R & D / quality. 2022 will see the arrival of other new generation machines that will increase the value and prestige of the test room.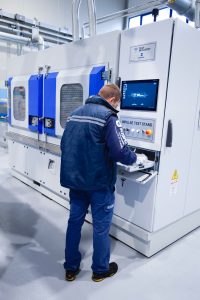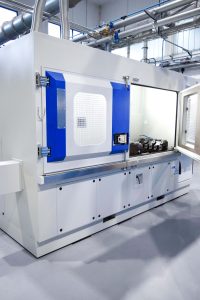 https://www.interpumpfluidsolutions.com/wp-content/uploads/2021/11/DSC0813_edited-1-scaled.jpg
2560
2400
rosellapresenza
https://www.interpumpfluidsolutions.com/wp-content/uploads/2020/11/Logo-300x104.png
rosellapresenza
2021-11-09 12:11:57
2021-11-09 13:31:02
"Luigi tells us about the testing facility"